Food & Beverage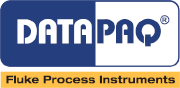 Datapaq
Fluke Process Instruments, advancing the reputation of the worldwide leader in measurement tools by offering a broad portfolio of industrial temperature measurement solutions.

Loma System
The Pharmaceutical and Nutraceutical sector covers a wide range of products which typically include; tablets, capsules, soft gels, lozenges, and many more. These products are inspected to eliminate any contaminants that may be present so that they do not make it to the consumer.

Ronchi Packaging
Unscramblers, Orienters, Filling Machines, Puck Insterters, De Puckers of Plastic or Glass bottles.

Brabender Food
1. Farinograph TS: show water absorption,dough development time,stability i.e. of the analyzed flour
2. Extensograph E: measuring the stretching behaviour of the dough and baking characteristic.
3. Amylograph E: Gelatinization properties and enzyme activity of flour and whole meal.
4. Viscograph E: the standard for starch testing.
5. Micro Visco Amylo Graph: the combined solution for flour and starch
6. Moisture Tester MT-CA: the quick drying oven method.
7. Single screw Extruder and Twin Screw Extruder: laboratory food extrusion.