Oil & Gas


VCL
A Global Alliance of Paul Wurth and Sab that create a Luxembourg-based competence centre for all types of special valves related to the blast furnace, such as stoves valves, goggle valves, equalising valves and bleeder valves. Additionally, the portfolio of VCL – Valve Competence Luxembourg will include blast furnace Tuyere Stocks of advanced design. The activities of VCL Valve Competence Luxembourg cover engineering, manufacturing, assembly and commissioning with a strong focus on all related after-sales and repair services.
website : http://www.vcl.lu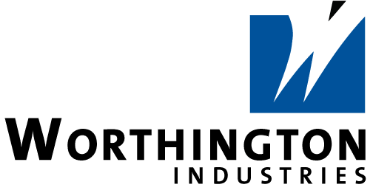 Worthington
Worthington are the leading global supplier of pressure tanks and cylinders. The company manufactures a host of pressure cylinders products for industrial gas and cryogenic applications, transportation and alternative fuel storage, oil and gas equipment, and consumer brand retail products.

Persta
PERSTA is a market leader in the manufacture of high performance, ASME/ DIN forged steel isolating valves upto Class 4500. Part of the Siepmann Group, with their own forging shop, Persta are an established manufacturer with a flexible production process. In particular PERSTA's high pressure globe and gate valves are a benchmark within the valve industry.
website : www.persta.com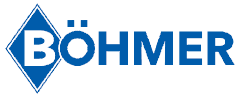 Bohmer
Boehmer is a market leader in the manufacture of high performance API 6D Ball Valves upto Class 2500. Built for superior reliability and long service life in above-ground and buried service, Boehmer's design features no intersecting weld seams, Double Piston Effect and a PMSS sealing system that provides a primary metal seat backed up by a secondary soft seal
website : http://www.boehmer.de

Valpro
Valpro Valve is a USA certified API 6A and 6D wellhead and pipeline manufacturer providing superior engineered products globally to the oil and gas, petrochemical, power, nuclear and desalination industries. Products speciality include valves of high pressure, high temperature and exotic alloys.
A world leading valve manufacturer of cryogenic valves, ball, gate, globe and PSV valves, all manufactured products comes with standard 5 years warranty.
website : https://www.valpro.it/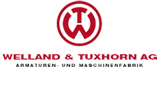 Welland & Tuxhorn
Welland & Tuxhorn AG is a globally active technology partner that supplies custom special control valves for power plants.
website : http://www.welland-tuxhorn.de

Eagle filter
Eagle filter is a Finland based manufacture that provide Advance Air Inlet Filtration solution for Gas turbine. It improve gas turbine air inlet filtration, increase Gas Turbine Efficiency and output. And Reduce Gas Turbine degeneration losses.
(https://www.eaglefilters.earth/)

PMC Lone Star
A Premier Leader in Manufacturing the Highest Quality Plug Gages and Ring Gages, Dimensional Metrology Equipment & Instruments.
At PMC Lone Star and PMC Mercury our goal is to provide our customers with the highest quality plug gages & ring gages, service, and on time delivery available in the industry. We strive to continually upgrade our manufacturing capabilities and improve our technical abilities through continuing education of our employees and implementation of the latest technology. Our motto is customer awareness and service. It is this kind of service that sets us apart from the competition.
(https://pmclonestar.com/)


Gagemaker
Gagemaker develops and manufactures precision mechanical inspection equipment for the Oilfield, Mining, Water Well, and General Machining industries. Gagemaker products are used in countless facilities around the world. Gagemaker's commitment to actively developing new products along with their superb customer service has set the industry standard for almost 40 years.
https://gagemaker.com/


DISTRANS
DISTRANS Ultra Pro is an ultrasound camera used by industry professionals and inspection specialists to pinpoint gas leaks of any type and partial discharges in Oil & Gas, Power Generation and Chemistry fields. Ultrasound imaging works for any type of gas: compressed air, methane, nitrogen, steam, and vacuum leaks.
Ultra Pro detects gas leaks by the specific sounds they emit, using an integrated microphone array of 124 elements.
Gas leaks can be detected meters away, without contact with the gas, and in unexpected locations. Inspection times are up to 10 times faster than with other techniques.
website : https://distran.swiss/en/home-distran/

PERGARMS
Pergams,a multi-national corporation, is a pioneer in laser-based remote gas leak detection — with a wide range of nondestructive testing methods (NDT). Pergam provides cutting-edge inspection service to the natural gas industry with its unique and patented ALMA and SELMA systems. Located near Seattle, WA, our US office is dedicated to the needs of the North American market. Headquartered in Switzerland, our parent company provides gas leak detection services world-wide
website : https://pergam-suisse.ch